The Master Classics of Poker Amsterdam saw the Day 1a end with Kuan taking the lead.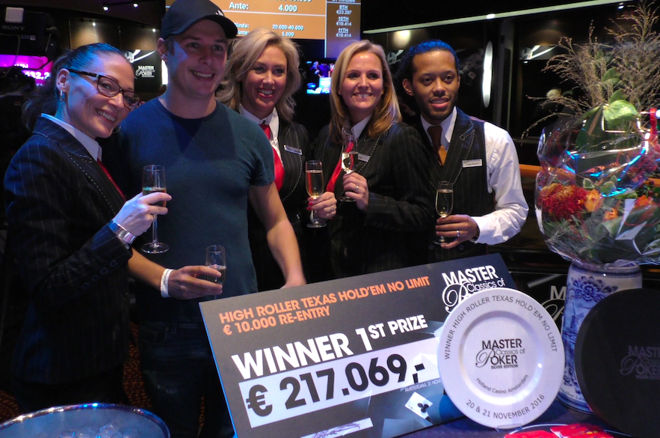 While Kuan has hopes of moving further in the line of victory, Schemion was seen celebrating after the win he obtained at the Super High Roller event. The organizers were pleased to hand him over the prize money along with sparkling wine and bouquet to celebrate the win. Ole Schemion is definitely on a high after winning this the Super High Roller event. The Main Event Day 1a saw a total of 121 entries. There were nine levels that were planned for the event and by the end of all the games there was Nico Kuan remaining in the lead. He had built up his initial starting stack to an amount of 195000. On the other hand Noah Boeken also lifted the trophy in 2013 though this time he has finished in fourth position in terms of chips in hand.
It is a poker event that attracts people from all over the world, especially all poker game star players and champions. Being played in the Netherlands soil, it attracts Dutch players as well as world champions like EPT champions or WPT Champion of Champions and others. One could find Bart Spijker who is known to love to play games of high stakes and he was back from retirement in order to take part in the Main Event. Noah Boeken was also part of the Main Event from day one though his luck was not as great as it had been when he won the Main Event in 2013. Jussi Nevanlinna was also one player who could not hold onto his luck on the first day. The Day 1b event was played out on November 22nd. The three days break that the players had there were options provided for them to play out other events.